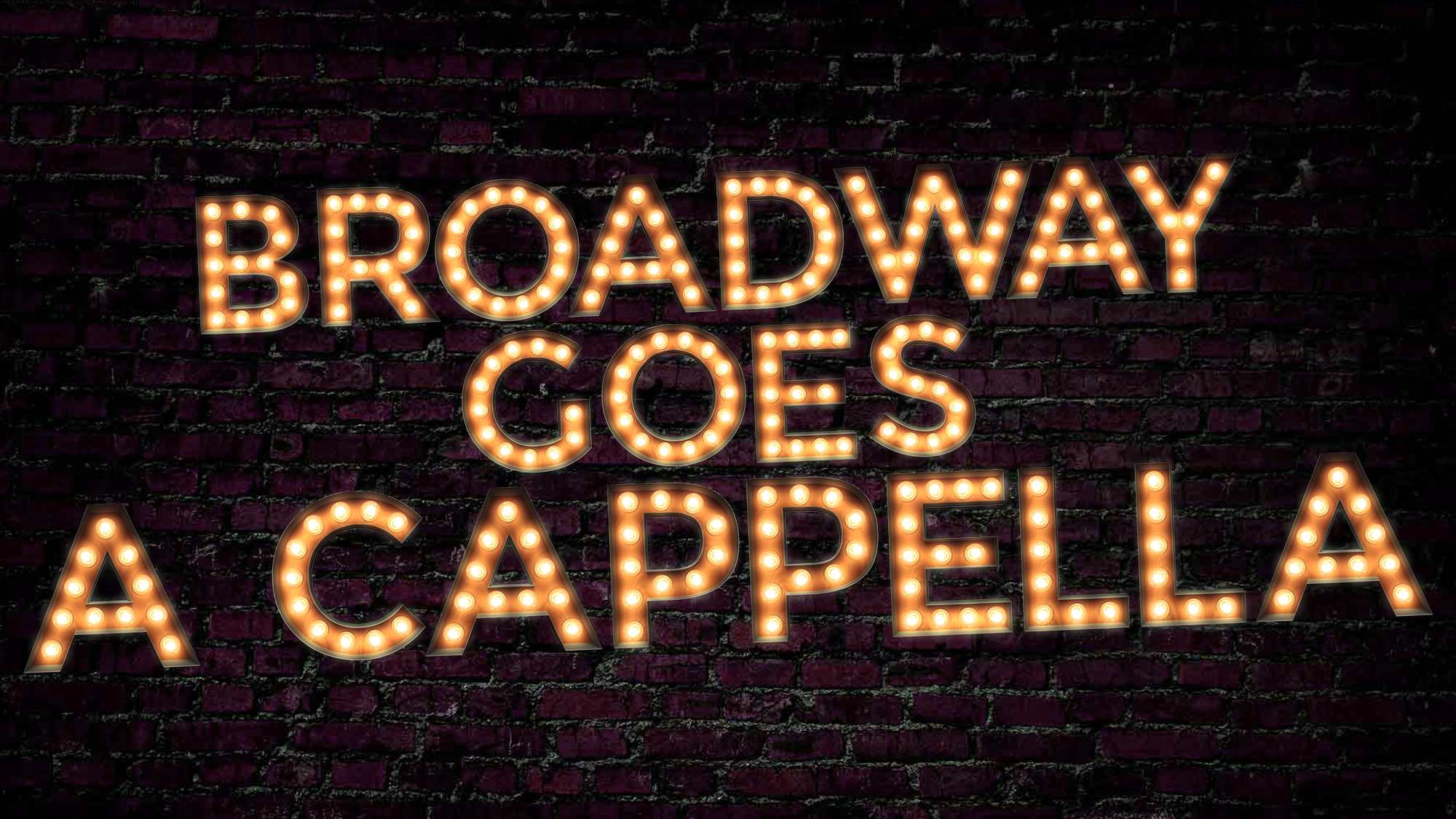 Broadway Goes A Cappella
January 23, 2017
Broadway and A Cappella veterans come together for this very special performance of classic and contemporary theatre songs performed completely without instruments. Featuring a cast of Broadway and A Cappella alums as well as many special guests, you will not want to miss this one!
Featuring:
Ariel Arbisser (The Funx)
Adam Bashian (In Transit, The Phantom of the Opera)
Barry Carl (Rockapella, Spike Lee's Do It A Cappella)
Harrison Chad (Caroline, Or Change, Dora the Explorer)
Amanda Cornaglia (Snowday, Euphonism)
Chris D'Amico (Darling)
Mel Daneke (Musae, The Vocal Company)
Katrina Rose Dideriksen (Hairspray, A Night With Janis Joplin)
Evan Feist (NBC's The Voice, Creative Vocal Lab)
Justin Friello (Camelot)
Emily Goglia (FOX's Grease Live, NBC's The Sing Off)
Chris Higgins (Reverse Osmosis, Bare)
Rachel Karmel
Jamie Lee
Billy Lewis, Jr. (Glee, The Portal)
Janelle McDermoth (Soul Doctor, Hair)
Judy Fontana Minkoff (Stilleta, SingStrong)
Devon Perry (Me & My Wife, MaxTheatrix)
Adam Roberts (Spider-Man: Turn Off the Dark, Pippin, Dirty Dancing)
Elliot Ross (BeatVOX)
Brian Charles Rooney (The Threepenny Opera, Bedbugs!!!)
Adam Spiegel (Camp Rolling Hills, Cloned!)
Garrett Turner (In The Heights)
Jo Vinson (Pitch Perfect 2, NBC's The Sing Off)
Lauren Villegas (Spamilton)
Sara Wordsworth (Writer/Creator In Transit)
Sara Yood 
Concept and Music Direction by Evan Feist
Direction by Pat Cerasaro
Produced by Sam Strum
A portion of the proceeds from the show will be donated to the A Cappella Education Association.