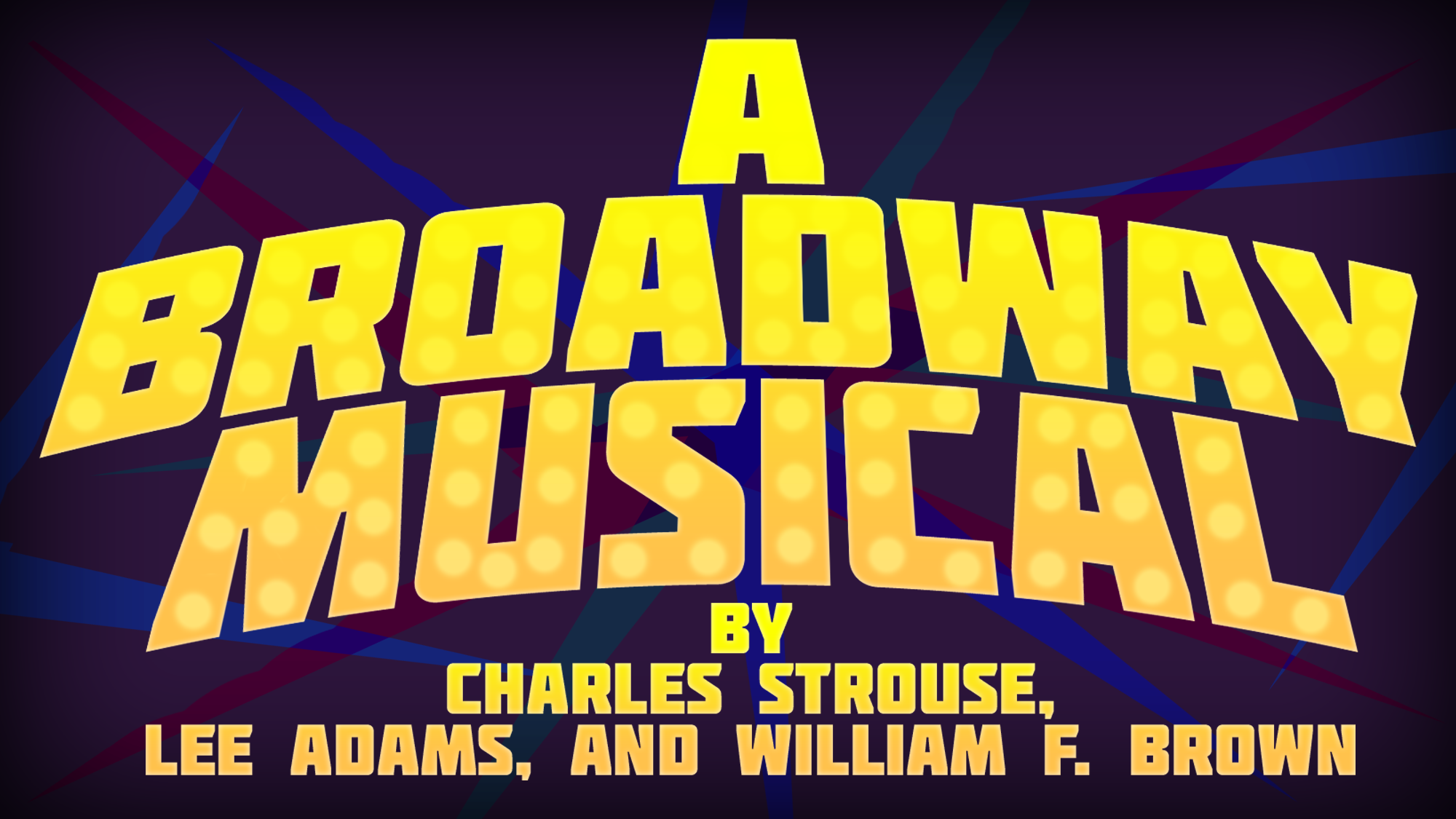 A Broadway Musical, by Charles Strouse, Lee Adams, and William F. Brown
July 16, 2017
"But when it works
Forget the jerks
Who told you it couldn't go.
For there's nothin' like a Broadway show."
– A Broadway Musical (1978)
From idealistic playwrights to jaded theatre party ladies, from egotistical stars to meek directors, A Broadway Musical, written by the Tony Award winning team behind Bye, Bye, Birdie, lovingly spoofs all those crazy people who make up that business called "show".
In 1964, Charles Strouse and Lee Adams adapted Clifford Odets' play Golden Boy for Rat Packer, Sammy Davis, Jr. The trials and tribulations of creating Golden Boy became the springboard for Strouse and Adams' 1978 musical, A Broadway Musical. Despite a fantastic score, and a witty book by The Wiz's William F Brown, A Broadway Musical closed on its opening night and has not been heard by New York audiences since that fateful performance in 1978.
Now, for one night only, Feinstein's/54 Below will take everyone back to 1978 and give audiences a second chance to hear what only a few got to experience on December 21st, 1978 when we present A Broadway Musical in concert.
Join Feinstein's/54 Below, and an all-star Broadway cast, as they bring A Broadway Musical back to New York!
Starring:
Major Attaway (Aladdin)
Glory Crampton (Rothschild & Sons)
Clifton Davis (Aladdin, TV's Amen)
Sarah Routh Ellis (A Gentleman's Guide To Love and Murder)
Jason Graae (Forever Plaid & International Cabaret Artist)
Kyle Scatliffe (The Color Purple)
Neva Small (Henry, Sweet, Henry)
And Starring From the Original Cast:
Gwen Arment
Maris Clement
Michael Kubala
Julia Lema (Lena Horne: The Lady and Her Music)
Larry Marshall (The Color Purple)
With:
Roger Dawley
Sean Green
Kyle Javon
Mychael Leverage
Lethabo Moffome
Paris Alexander Nesbitt
Ruby Shadley
Rebecca Spigelman
Alexia Sielo
Narrated By Peter Filichia
Directed and Produced by Robert W Schneider