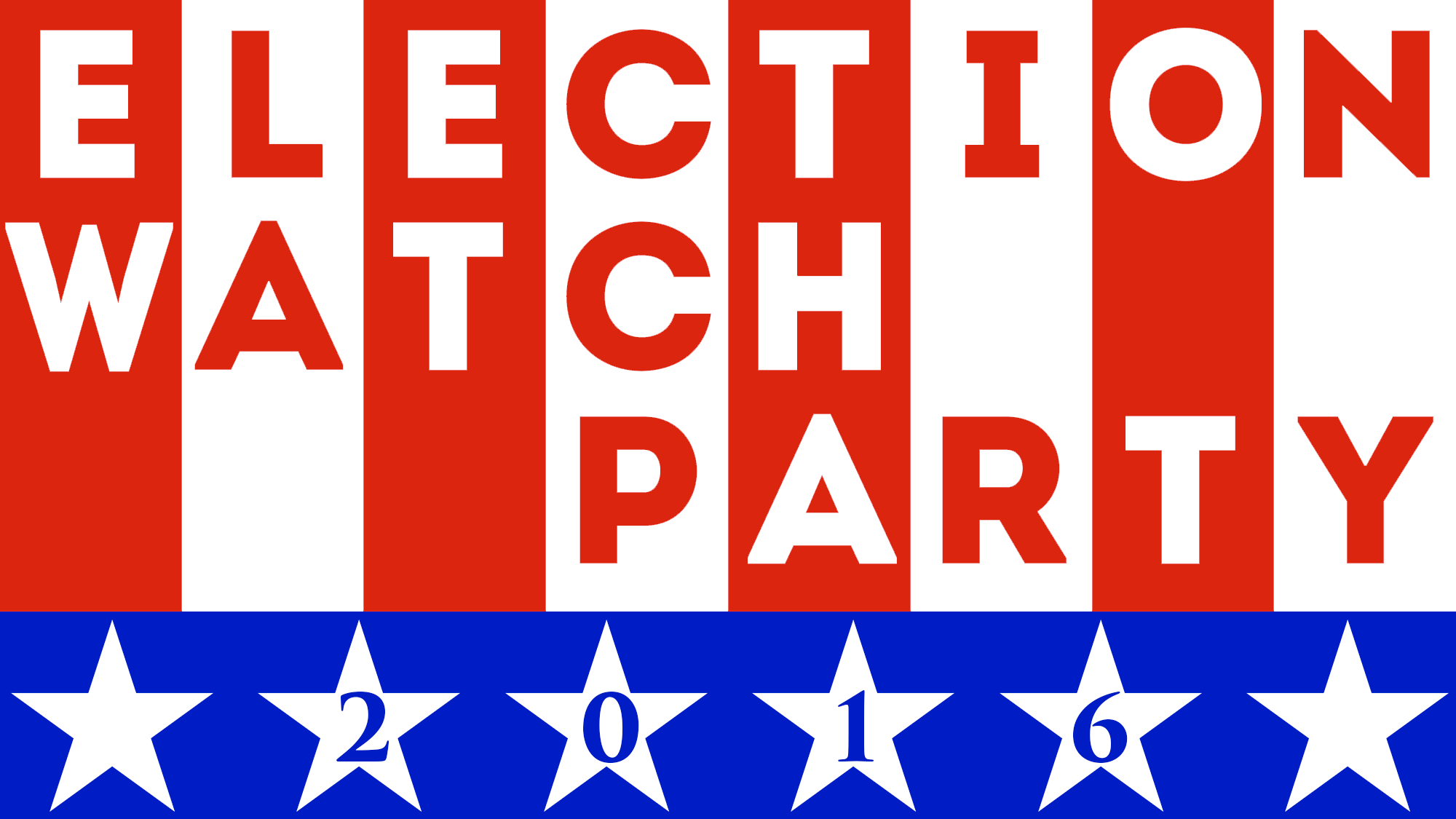 Election Night at 54
November 8, 2016
Make Election Parties Great Again!  Watch every return, ballot drama, and victory speech in Broadway's living room on our large screens at the coolest viewing party in town. Experience this historic night among friends in our magical setting.
Each $75 ticket includes one prix-fixe dinner and a complimentary cocktail.  Tax and gratuity are additional.
There will be two prix-fixe dinners from which to choose:
The Feinstein's/54 Below Autumn Themed Prix-Fixe Menu features selections from the appetizer, entree and dessert sections of our regular seasonal menu.
The Feinstein's/54 Below Cuisines of Mexico Prix-Fixe Menu features selections of appetizers, entrees and desserts from the culinary regions of Mexico represented by the chefs, cooks and bakers who grace our kitchen.
We can do this better together.  Our election themed cocktails will fit in even the tiniest of hands.
Autumn Prix Fixe Menu
Appetizer
Puree of Butternut Squash Soup with Red Curry and Coconut Milk
Fall Greens Salad with Roasted Beets, Fried Goat Cheese and Fig Chutney
Entrée
Pappardelle Pasta with Lobster
Pan Seared Arctic Char with Spaetzle
Guiness Stout Braised Short Rib
Risotto with Mushroom.
Desserts
Assorted desserts are by Pastry Chef Sandra Bowers.
Cocina Regional Mexicana/Regional Mexican Cuisine
Appetizer
Braised Pork with Red Pozole (Sous Chef Eliseo Peral, Oaxaca)
Seafood Sopes with Black Bean, Crema and Salsa Verde (Line Cook Honorio Galvez, Guerrero)
Entrée
Organic Chicken Mole (Line Cook Alberto Lara, Oaxaca)
Taco Flautas with Red Rice and Queso Fresca ~ Fried Vegetarian Tacos (Line Cook Martin Moreno, Mexico City)
Carne Asada with Pickled Red Onion and Avocado (Expediter Leonel Meyo, Puebla)
Desserts
Assorted dessert choices include Churros with Mexican Hot Chocolate
Election Themed Cocktails
Blue States – Reyka vodka, Blue Curacao, Lemonade, Sprite
Red States – Bulleit Bourbon, Cranberry, Cinnamon Syrup
The Wall – Hendricks Gin, St. Germain, Seltzer, Raspberries, Blueberries
Nasty Woman Votes – Pinot Grigio, White Cranberry Juice, Prosecco, Strawberries, Blackberries
Bad Hombre Margarita – Tequila, Lime, Simple Syrup, Cointreau, Pomegranate, Lime Zest & Salt Rim