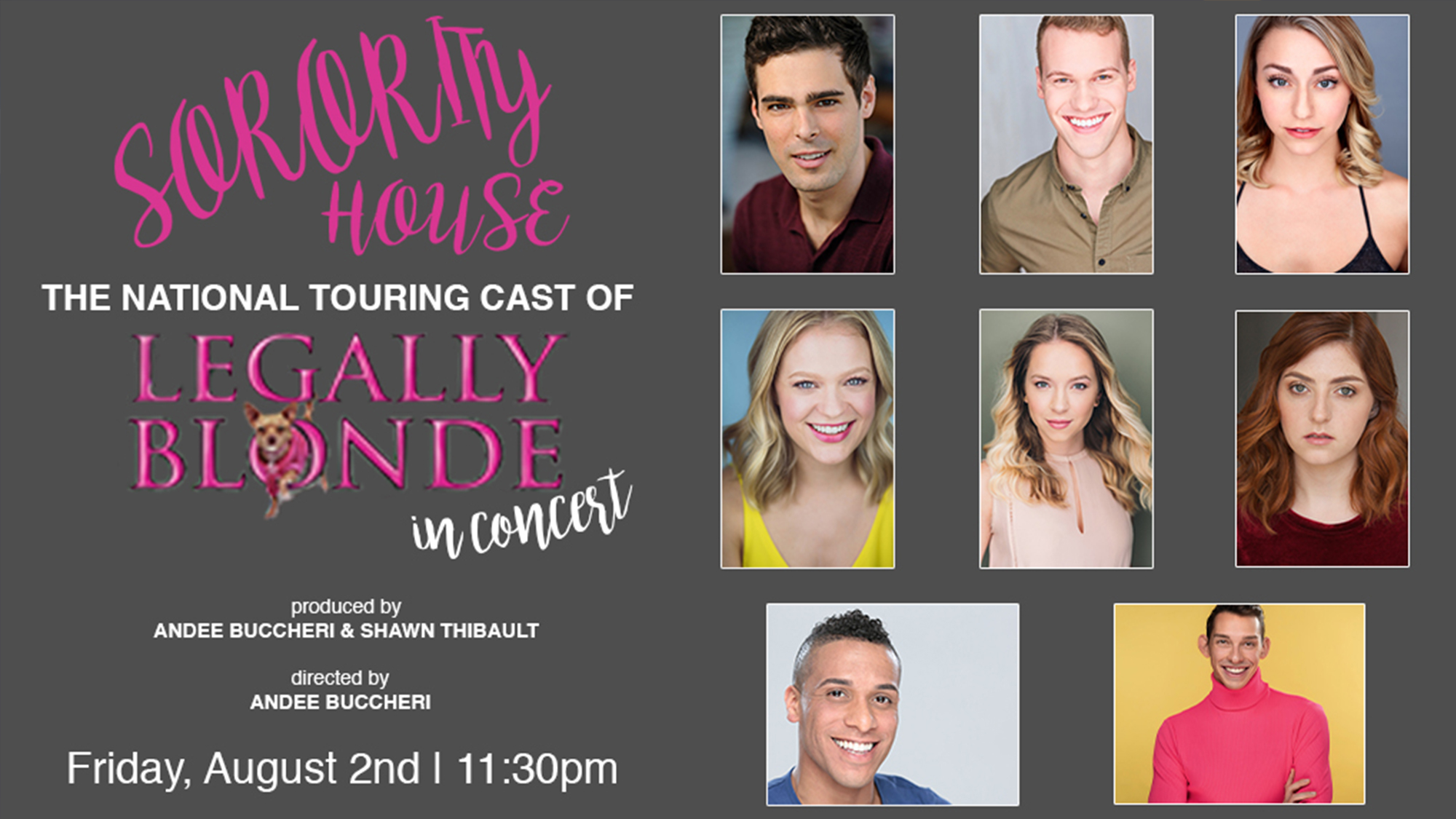 Legally Blonde National Tour Cast in Concert
Sorority House
August 2, 2019
For one night only, the cast of the Legally Blonde 2019 National Tour will bring laughter, music, and Delta Nu snaps to the stage at Feinstein's/54 Below. Sorority House invites you to the best party on Greek row through a high-energy concert of musical theatre hits from shows including Legally Blonde, Mean Girls, Bring it On, Frozen, and more! Join us for college-style drinking, greek life debauchery, and epic parodies, all while we try to pretend we are still young enough to play college students on stage.
The evening is co-produced by Andee Buccheri and Shawn Thibault, with direction by Andee Buccheri. Musicians will include Brad Bailey (Legally Blonde National Tour) on drums and Meghan Doyle (Legally Blonde National Tour) on guitar.
The cast will include:
Maris McCulley (Elle Woods)
James Oblak (Warner)
Megan Hoxie (Brooke Wyndham)
Andee Buccheri (Margo)
Nora Elkind (Enid)
Graham Mortier (Ensemble)
Jacob Melssen (Ensemble)
---
Please note that all artists and acts are subject to change at any time.