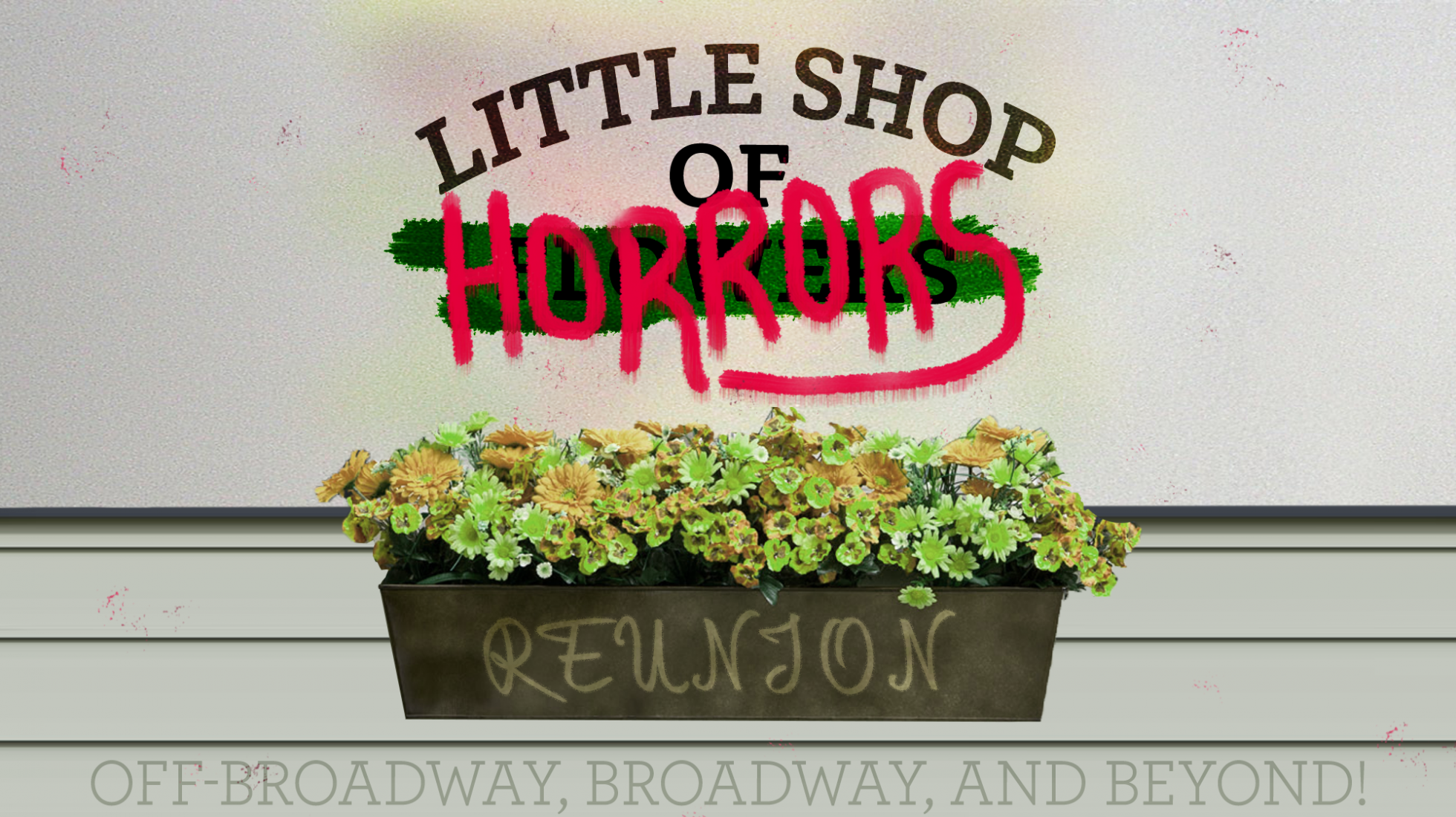 Little Shop Of Horrors Reunion: Off-Broadway, Broadway and Beyond!
June 27, 2016
Little Shop of Horrors, the stage and screen musical that has circled the globe for over 30 years, consuming audiences with chills, thrills and laughter, arrives at last at Feinstein's/54Below.  One unprecedented evening will bring together performers from the original production through the Broadway revival.  Stories will be told, reminiscences will be shared, and songs will be sung, for a dazzling, yet revealing glimpse at the magic behind the magic.
Conceived by Robby Merkin (orchestrator of the original production and Grammy-nominated cast album; music director & arranger of the Oscar nominated film) and Stephen Nachamie (She Loves Me) – who started his career as a 14 year old Production Assistant on the first run – our event will focus on those who brought the musical tale of love, fate, and a man-eating plant to life.
From "Somewhere That's Green" to "Suddenly Seymour," revel once again in the words of Golden Globe, Grammy, and Oscar winner Howard Ashman (The Little Mermaid, Beauty and the Beast, Aladdin, Smile) and music of Tony, Grammy, and Oscar winner Alan Menken (The Little Mermaid, Beauty and the Beast, Aladdin, Pocahontas, Newsies, Sister Act)  Grab your tickets, cry, "Feed me!," and prepare for the excitement of what promises to be a formidable and unforgettable evening.
Featuring:
Jennifer Leigh Warren (Original "Crystal" )
Nikki Rene (Off-Bway "Chiffon")
Sheila Kay Davis (Original "Ronnette")
Trisha Jeffrey (Original Broadway "Crystal")
DeQuina Moore (Original Broadway "Chiffon")
Carla Hargrove (Original Broadway 'Ronnette")
Katherine Meloche (Off- Broadway 'Audrey" )
Mimi Bessette (off- broadway "Audrey" cover)
Ken Land (Off-Broadway – "Dentist"l)
Brad Moranz (Off-Broadway "Seymour")
Andrew Hill Newman ("Off-Broadway – Seymour)
Stuart Zagnit (Off-Broadway Seymour)
Jonathan Rayson (Broadway – Seymour)
Michael James Leslie (Off-Broadway, LA, London, Broadway and Tour AUDREY II)
Ira Hawkins (Off-Broadway AUDREY II)
Martin P. Robinson (Original Off- Broadway AUDREY II design and manipulation and Broadway Design and Manipulation)
Anthony Asbury (Off Broadway, Film, Broadway and Tour puppeteer)
Tari Kelly (Broadway Tour "Audrey")
Howard Pinhasik (Off-Broadway "Dentist")
James E. Alexander (Broadway Tour "Audrey II")
Marsha Waterbury (Off-Broadway and International "Audrey")
Robby Merkin and Members of the Original Band