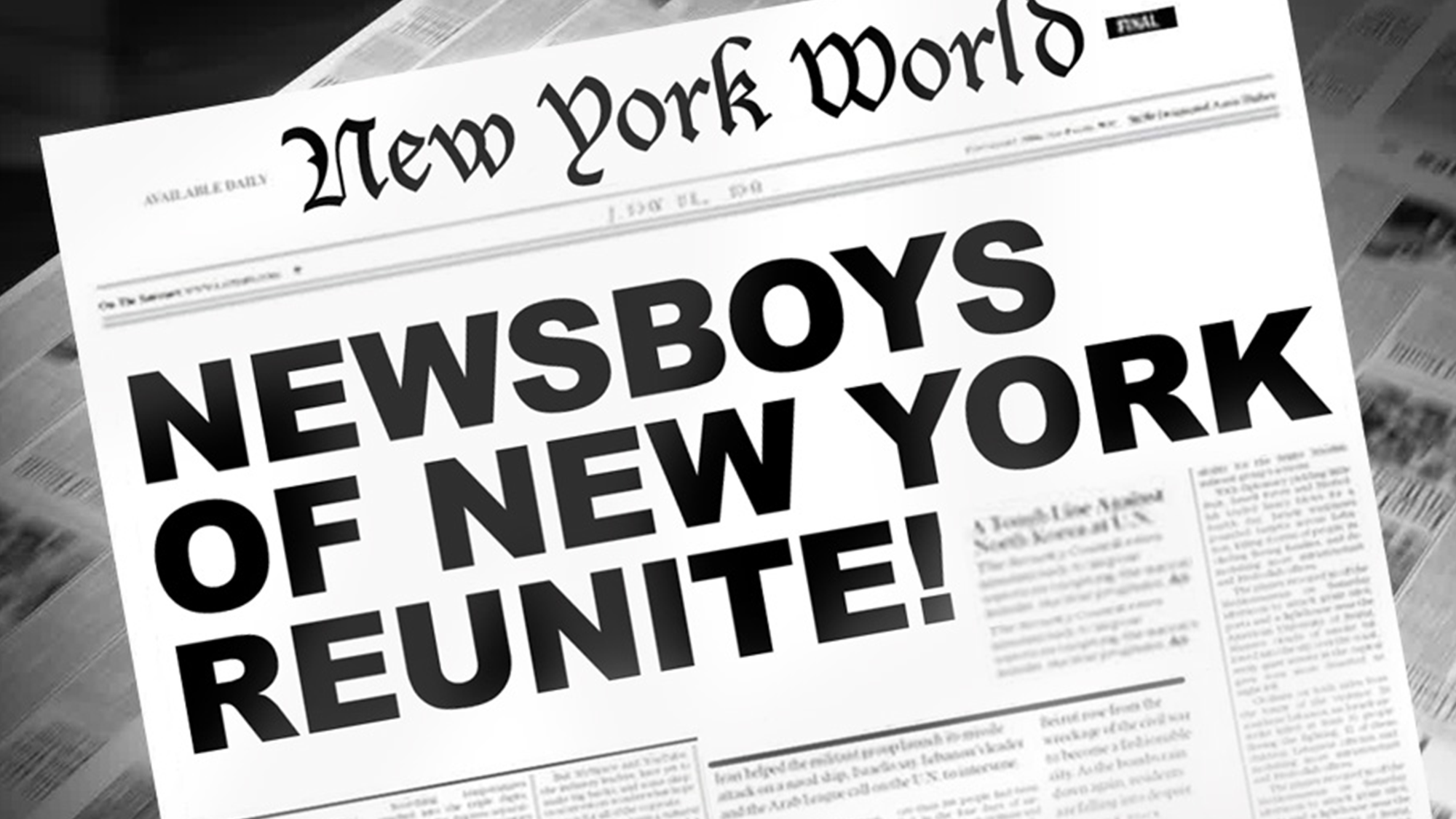 Newsboys of New York Reunite at Feinstein's/54 Below! (2016)
August 21, 2016
On August 24, 2014 Newsies closed on Broadway. Now, for the 3rd year in a row dozens of cast members from the hit Broadway musical will unite on the stage of Feinstein's/54 Below. Expect to hear songs of various music styles, stories and memories of their time with the show, and a few special surprises!
*This is NOT concert of the musical and will not feature those songs.
Featuring:
Giuseppe Bausilio
Tommy Bracco
Ryan Breslin (9:30pm show only)
Caitlyn Caughell
Corey Cott
John Michael Fiumara
Julie Foldesi
Jeremy Greenbaum
David Guzman
Jacob Guzman
Molly Jobe
Kara Lindsay
Tommy Martinez
Luca Padovan (9:30pm show only)
Madeline Trumble
Zachary Unger
And more to be announced soon!
Directed by Richard J. Hinds
Music directed by Mat Eisenstein
Produced by Shoshana Feinstein