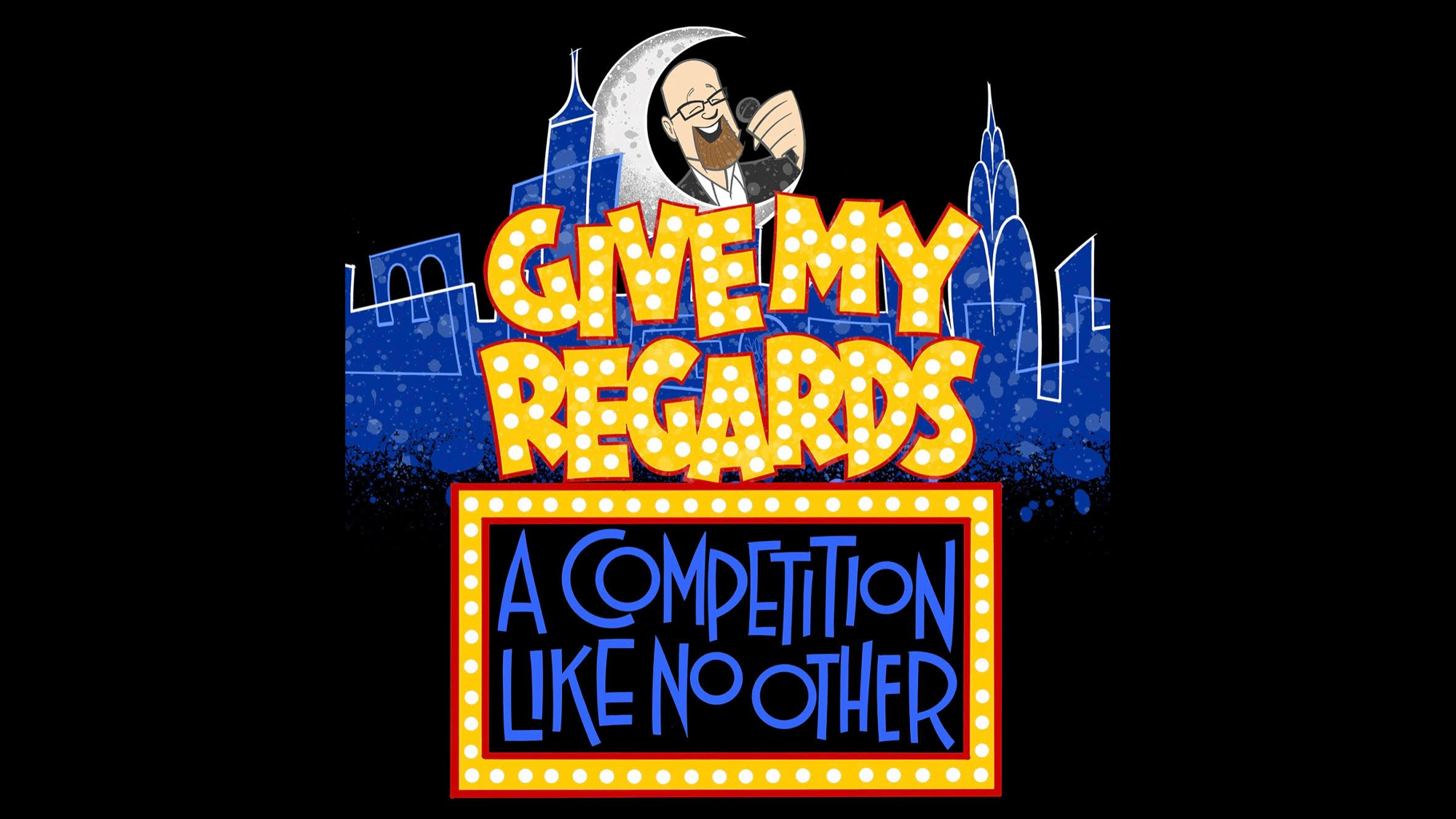 Scott Coulter's Give My Regards: A Competition Like No Other, feat. Marcy Heisler, Zina Goldrich, & more!
August 2, 2022
History is being made and you're invited to be part of it!
Scott Coulter's Give My Regards: A Competition Like No Other is once again looking for America's next big concert star. After a global search the contest's six finalists come together for the concert event that will determine the grand prize winner who will get the chance to perform with a major American orchestra. Each of the six finalists was mentored by a Broadway/cabaret star from the faculty of Spot-On Arts Academy including Blaine Krauss (Hamilton), Klea Blackhurst (One of the Girls), Natalie Douglas (Tribute series), Jessica Hendy (Cats), and Anthony Murphy (The Devil Wears Prada).
Who will be the next concert champion?
Featured contestants:
Tove Holm
Bryson Jacobi Jackson
Matthew Skrovan
Hannah Verdi
Karen Wilkinson
Samuel Wright
Celebrity judges:
Marcy Heisler & Zina Goldrich (Ever After, "Taylor the Latte Boy")
Kelli Rabke (Tiny Giants: From Garland to Gaga)
Melvin Tunstall, III (Beautiful: The Carole King Musical)
Celebrity performers:
Scott Coulter (Scott Coulter & Friends)
Jessica Hendy (Cats, Aida)
Joined by John Boswell on piano.
---
Please note that all artists and acts are subject to change at any time.
Proof of COVID-19 vaccination is required to enter the club.